The SE Series is designed for grow tent, multi-level or single-level indoor growing, can work with CO2 environment. High efficacy up to 2.9umol/J.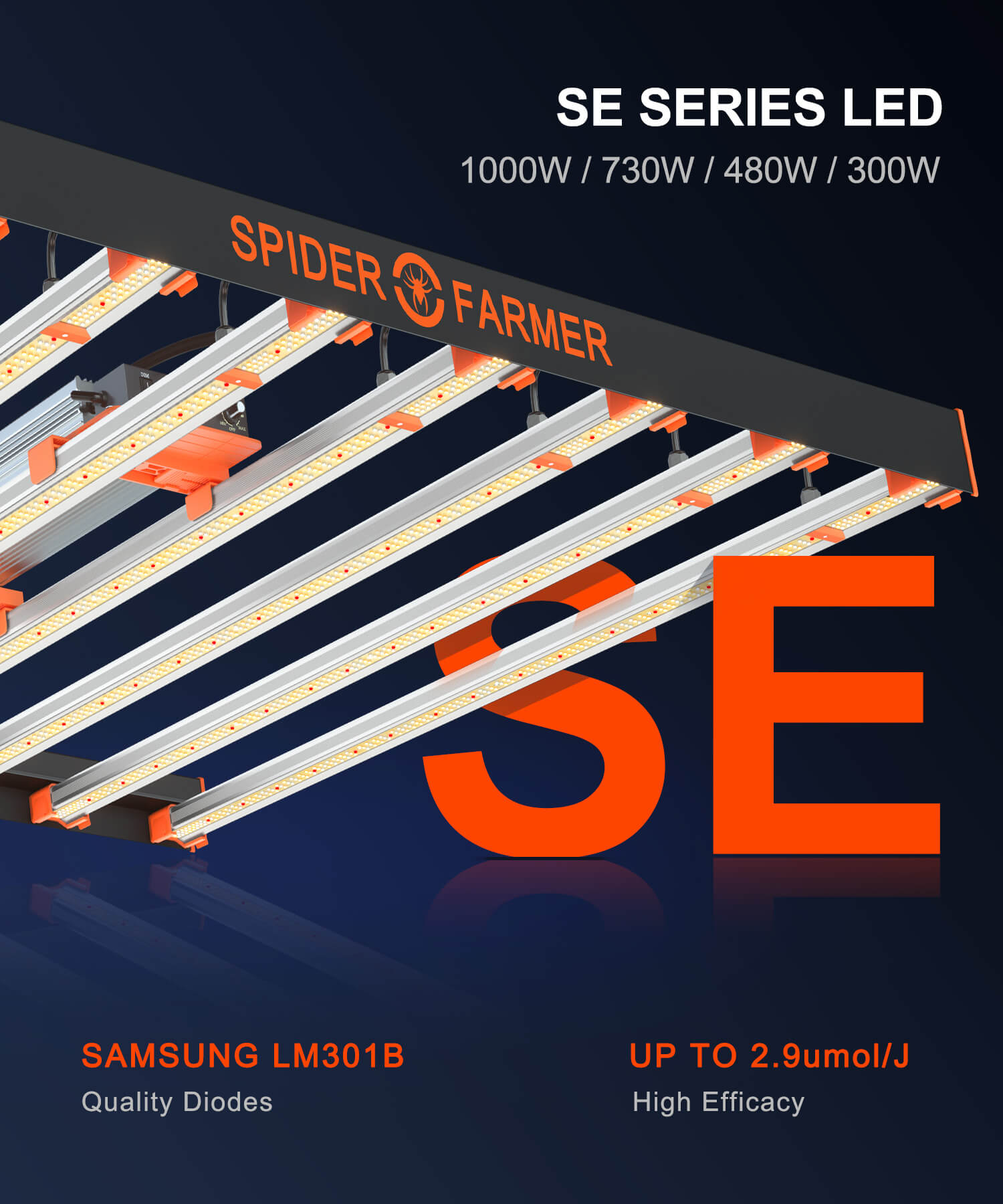 Cooler led bar, uniform PPFD distribution

 Design with Samsung LM301B diodes

 Dimming Daisy Chain Function

 High PPE up to 2.9umol/J; Yields up to 2.5g/W

 With CE, ETL, DLC certificate
SE3000 & SE5000: Full spectrum, suit for all growth stages. Especially for Seedlings & Veg.
SE7000 & SE1000W: Dimmable Horticulture Commercial Grow Lighting, can work with CO2, is perfect for commercial grow, also suit for vertical growing.
Choose the light suit for you