Here are some of the most common questions we receive from people who are looking to buy Spider Farmer LED grow lights!
For problems you might meet when Shopping and Shipping, please check the following link:
FAQs about Shopping & Shipping
1, What payment method do you accept?
We accept PayPal, Credit cards, and bank transfers.
For Credit card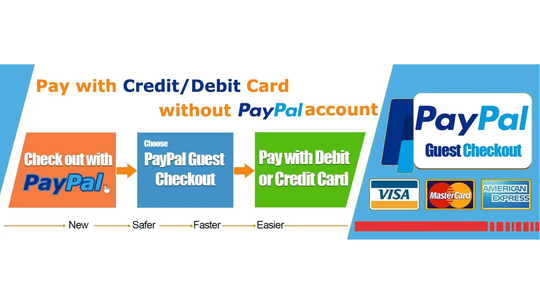 2, Why did the order fail? (Payment was returned)
Don't worry, for your property security, PayPal may check your payment. If it is judged to be an abnormal transaction (like the amount is large), then the payment will fail.
With this issue, you can call PayPal to ask for help, or try again later. Changing to another account is also ok.
NOTE for Netherlands buyers.    
If you come from the Netherlands, please do not use IDEAL to make the payment, we do not accept it.
If you already paid through IDEAL, we will not receive the payment. PayPal will email you to inform the refund. Please pay attention to your email, especially the spam.
3, Why did I not receive an order confirmation email?
Usually, we will send order confirmation emails after you place your order and after the package is shipped, if you don't receive it, it may be in your junk mailbox, please check it.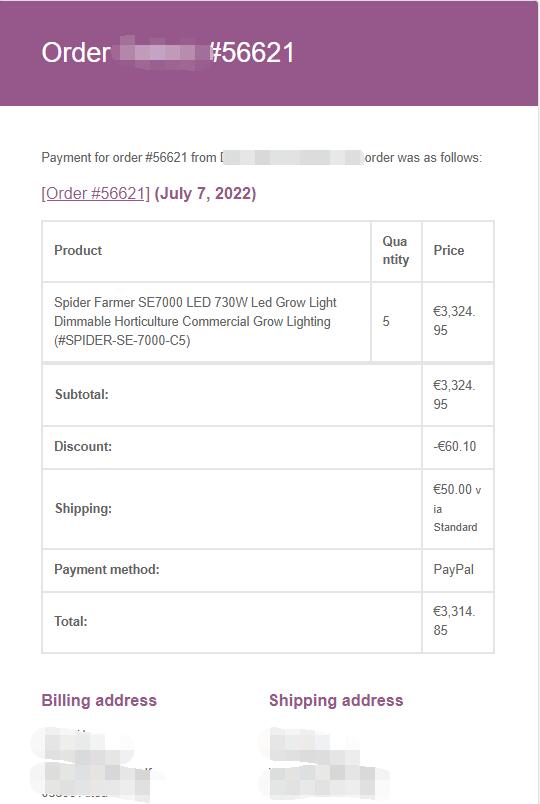 4, Why I can't use my coupon code?
There are two general situations, one is because the product you are buying is already at a discounted price, and the other is when your order qualifies for a discount such as multiple discounts set by the website. In that case, your coupon code cannot be used.
5, Where did the order ship from? Need to buy an extra adapter?
Ship from Germany warehouse.
Ship with standard EU plug, plug and play, no need to buy an extra adapter.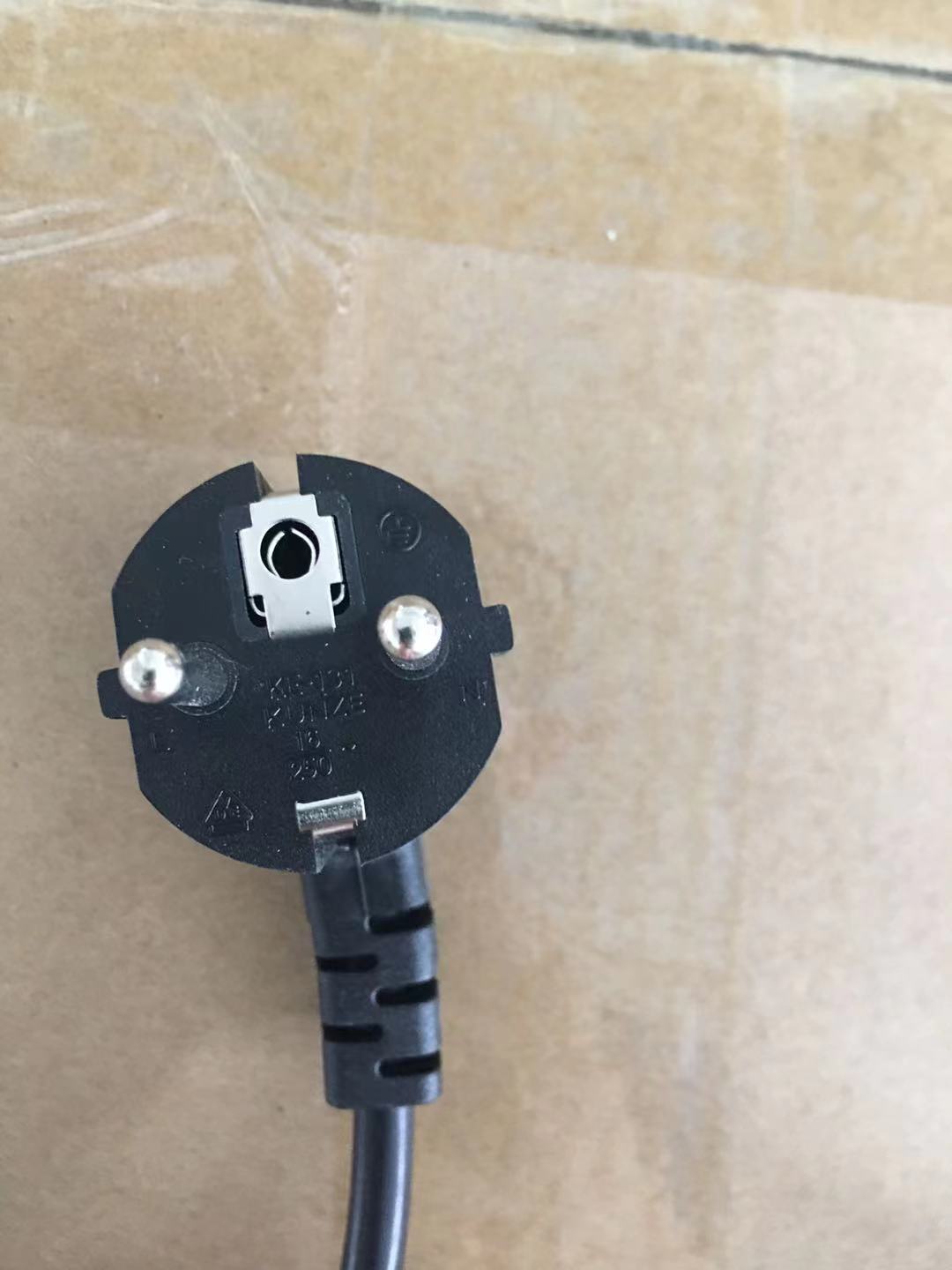 6, How to get order information after payment.
Usually, you will get an email after you placed the order, please check junk email. Still no, please contact: [email protected]
7,  How to get the tracking number and track my order?
You will get an email with the tracking number after the order is shipped out. Please check your email (junk email)
Track order (Usually we will use DHL, GLS)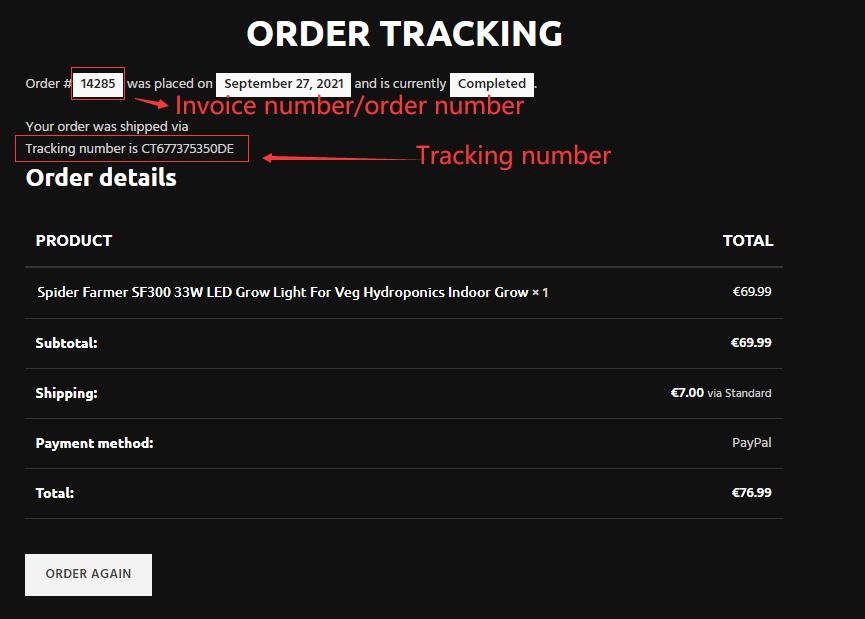 DHL: https://www.dhl.de/en/privatkunden.html
GLS: https://gls-group.eu/GROUP/en/parcel-tracking
Order ship from China, usually with FEDEX
FedEx: https://www.fedex.com/en-us/home.html
8, Order several products, only received one.
To protect the products, we will ship them out separately, please do not worry, contact us for the tracking number.
9, Package shows delivered but I did receive it, what should I do?
A, Ask your family or neighbor to check if they collected for you.
B, Contact the courier to ask for help, also ask for a case number, then feedback case number to us, we need this to check with the courier. (Usually need wait 7-10 business days)
10, Can I change/cancel my order? Change the shipping address?
Contact us as soon as possible. Usually, we will ship out the order in 24 hours, if your order hasn't been shipped out, please contact us to change it.
11, Got the package/products broken, how to fix it?
Spider Farmer offers a 30-days free return with the quality issue, please contact us with a clear picture that can show the issue. Or need to apply Exchange / Return
12, What does IP65 mean?
IP65 is an international standard that designates that a fixture is safe for use in wet or humid environments.
13, Why some red led looks dim?
Spider Farmer led grow light design with IR diodes, which looks dim than others, but it's good for flowers, please check the product pictures to confirm its position.
14, How to clean led grow light?
Unplug the power, and use a wipe with a towel with alcohol.
15, Why my dimmer box does not work?
There are 2 switches on the dimmer box, (The front one control the ON/OFF of the light, back one control the dimming)
Please confirm the back one switch always keep ON.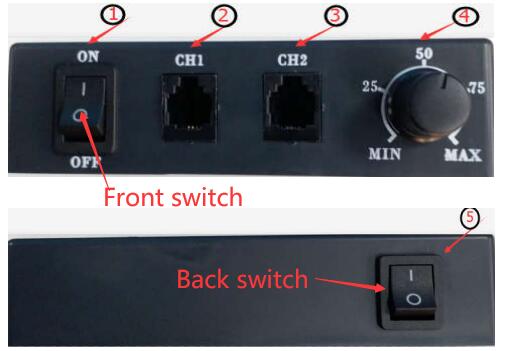 16, Any grow tips/suggestions on the hanging distance and dimming.
SF Series

Seeding

Veg

Flower

Veg-hanging distance

FLower-hanging distance

50%-80%

80%-100%

100%

18″-24″ (45-60cm)




18hr on/6 hr off

12″-18″ (30-45cm)




12hr on/12hr off

SE Series

Seeding

Veg

Flower

Veg-hanging distance

Flower-hanging distance

50%-80%

80%-100%

100%

above28℃(82.4℉):




16-24″(40-60cm)

above28℃(82.4℉):

Early flower:12-18″(30-45cm)
Mid flower:8-12″(20-30cm)
Late flower:6-10″(15-25cm)
Do not find what you want? Please contact us with your problem.