Some people think growing tents are a non-essential product for beginning an indoor garden. While it's certainly possible to grow plants indoors without making use of one, grow tents provide several crucial benefits that shouldn't be overlooked.
Whether you are growing fruits, veggies, flowers, or any other type of plant, utilizing a growing tent creates a more suitable environment.
We're going to inform you Why should you use a grow tent? And how do you choose the right to grow tent for you?
#Reason 1—Use Space Wisely
An indoor grow tent can take up as much or as little space as you want. They are ideal for growing in areas you normally wouldn't think of, such as a garage or closet.
Easy to set up, convenient for the move. Can put it where you want.
#Reason 2—High efficacy
Grow tents let you control the growth environment easier. Control the light, water, temperature, and humidity, so that your plants can grow faster and stronger.
Set a grow room as you want, no matter the external factors.
Grow tents use a reflective material inside to maximize and intensify the light. Walls reflect and diffuse the light, exposing plants to a greater concentration of light when growing indoors. Fully utilizing your lighting saves energy and further reduces the costs of being an indoor grower.
#Reason 3—Reduces Pest Infestations & Reduces Odors
The closed design of grow tents keeps pests such as whiteflies, aphids, and spider mites away. Pest control with a grow tent is nothing compared to the issues many gardeners run into when growing outdoors.
We all know that marijuana plants release a strong odor so roommates and/or next-door neighbors could dislike the strong odors originating from your indoor marijuana garden.
Grow tents can reduce the odor by trapping the odor inside of the tent and then filtering the air through their filtration system. Also discreet.
How to Choose Grow Tent?
1, Size
Before buying a grow tent, please ask yourself:
How big are the plants you're growing? How tall will they grow? What will their size be at full maturation? How much equipment will you need to fit inside? How extensive is your hydroponic system? What size are your pots and planters? How big are your ventilators, grow lights, nutrient reservoirs, humidifiers, and more?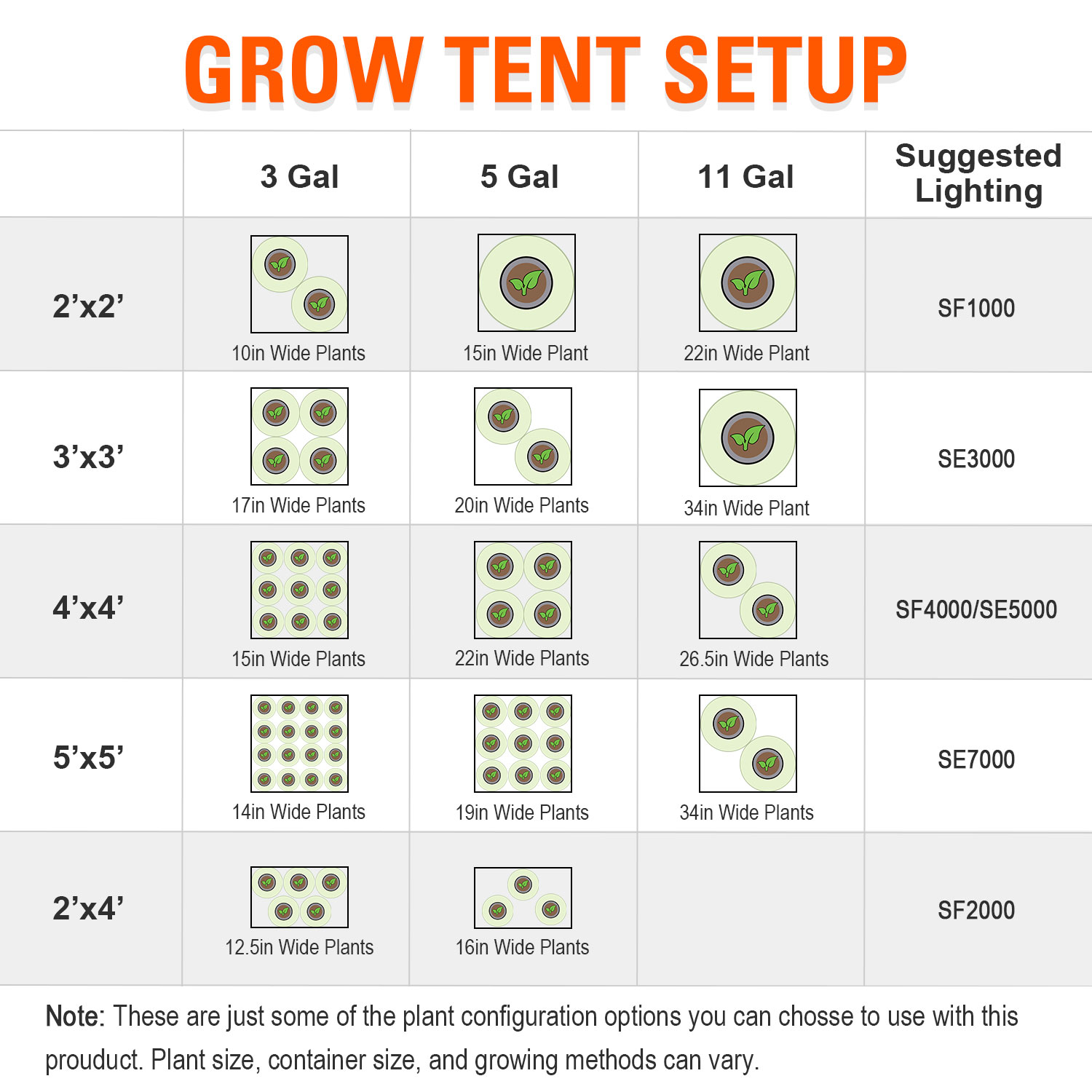 2, Material
The fabric or material of your grow tent can also affect the plants inside. The best quality grow tents are made of some sort of heavy-duty canvas, like nylon or polyester. These are strong and durable, helping to better maintain control of the environment inside.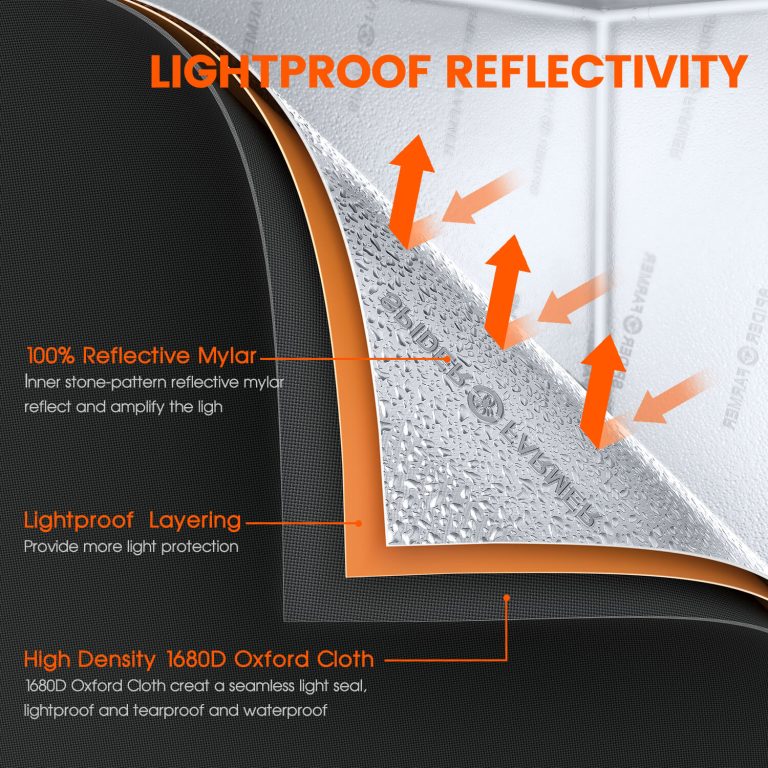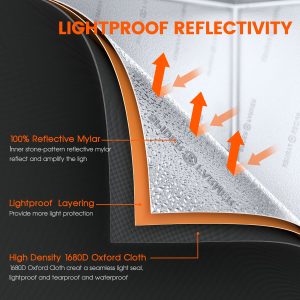 You can determine the thickness of the material with the tent's "D" rating. Grow tents range from 200D to 1680D. The higher the "D," the thicker the yarn.
The inner layer material is also crucial to plant health. Most systems have a shiny reflective inner layer, often made of polyethylene terephthalate. It can range from 50 to 90% reflective capability. The more reflective, the less you'll waste energy on lighting your plants, which will lead to better light coverage and greater cost savings
3, Frame
The tent frame reinforces the structure and provides stability. You want a strong frame to support your plants and equipment inside. The thicker the pole, the more weight it will sustain. The strongest frame is heavy-duty steel.
Spider Farmer 1680D High Reflective Grow Tent, 5 Sizes to Choose.